Welcome to St. Andrews!
Service at 10:00 am
Come join us for Worship Service. Kids can enjoy our Nursery, Pre-school Care and Sunday School during the service.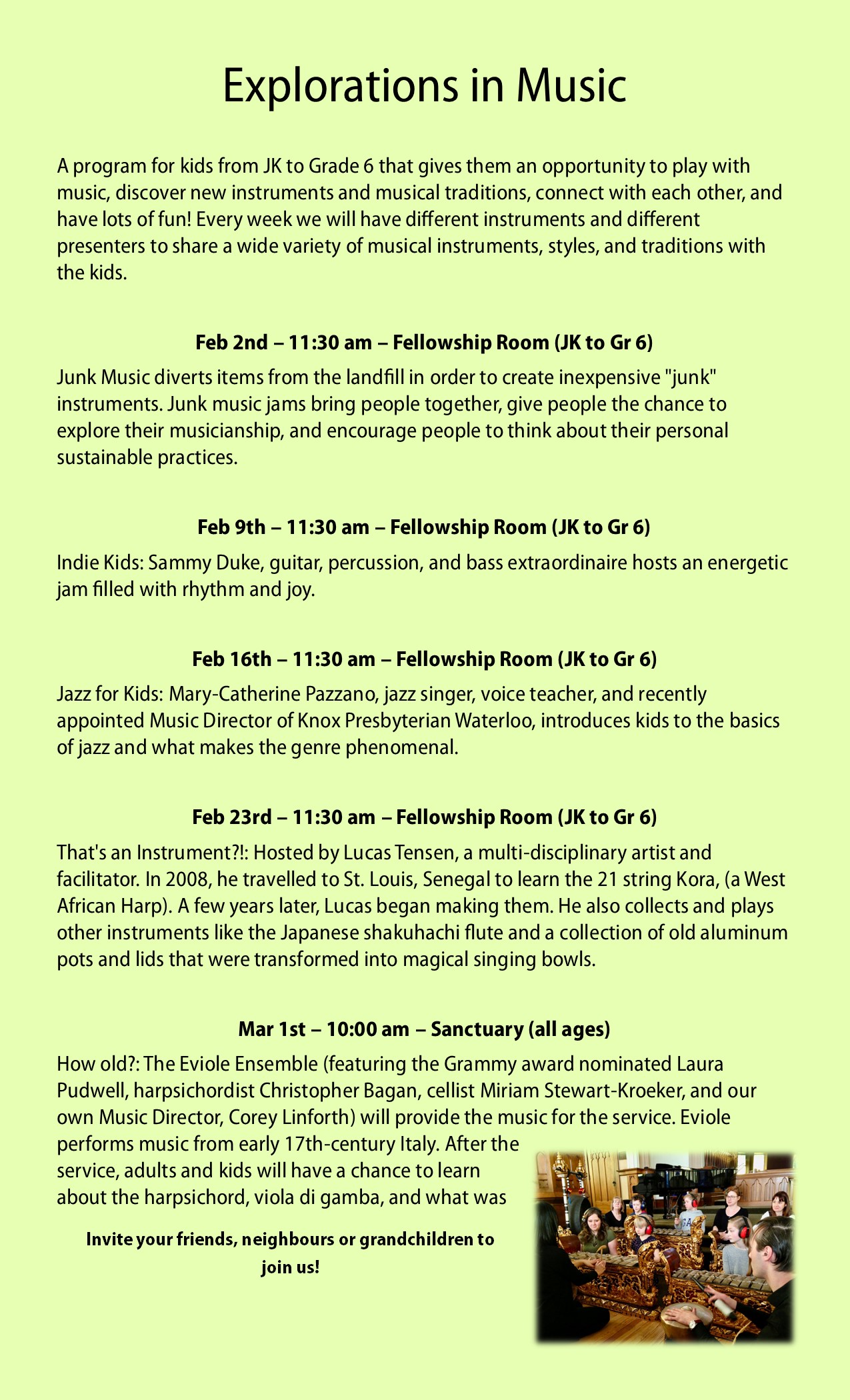 Explorations in Music starts on Sunday.  Everyone is welcome to join us at 11:30 am in the Fellowship Room (downstairs).  You are welcome to join us, even if you don't attend church.  This is a great program for children to learn about all kinds of music.
Continue reading
Feb
29
This is the last of 4 watercolour workshops in Hespeler Arts Palooza.  Please pre-register, call the church for…
Learn more
Donate Online
By Telephone: 1.519.658.2652
By Email: [email protected]
By Fax : 1.519.658.1076
Address : 73 Queen Street East, Cambridge, Ontario N3C 2A9, Canada
Office Hours
Our office is open from Monday - Friday 9:00 a.m. to noon weekdays.